Giulio Scaramella – piano
Giovanni Perin – vibrafono
Marco Trabucco – acoustic bass
Max Trabucco – drums
 special guests:
Mirko Cisilino – trumpet on tracks 1/2/3/4/6
Tommaso Troncon – tenor sax on tracks 1/3/4/6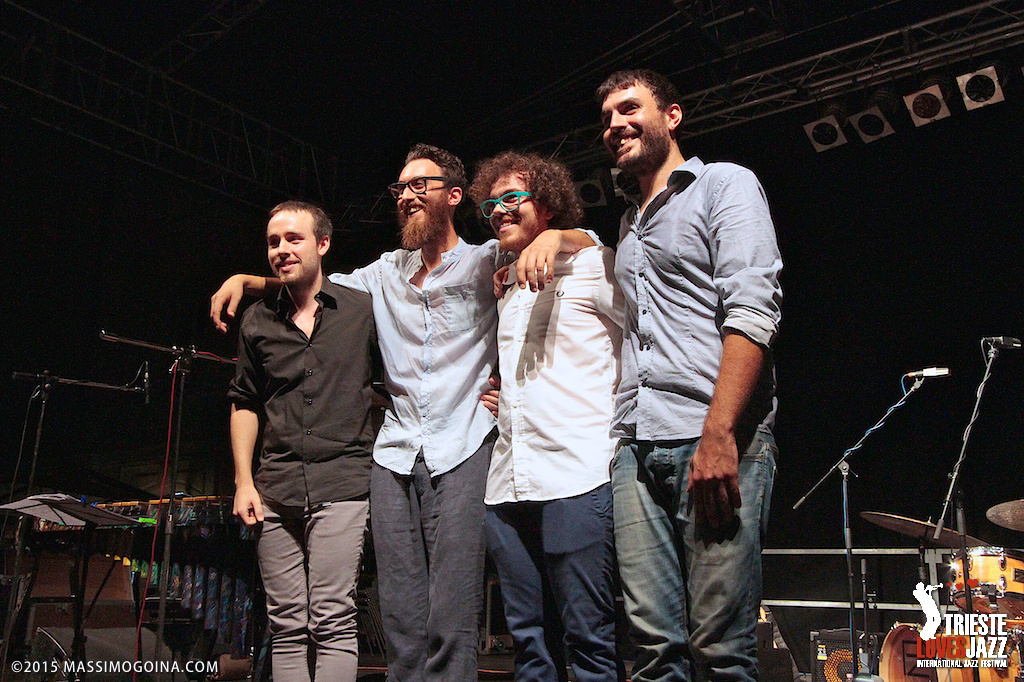 Primo premio al "Chicco Bettinardi – miglio opera prima"
Con l'omonimo disco della collana Skyline edita dalla Abeat Records,
sono vincitori del concorso Nazionale Chicco Bettinardi 2015/2016
aggiudicandosi il premio come "Miglior opera prima". L'oirquartett si esibirà al
"Piacenza Jazz Festival 2017" per presentare il progetto.

The Oirquartett is a well-established and active group since 2011 which consists of four talented musicians who, once again, give confirmation of the great vitality of Italian jazz scene today, standing out as one of the most significant band. A quartet modern, with sounds and idioms that, starting from the Afro-American tradition, are characterized by European cultural moods.Original compositions, experimental timbres, innovative technique and imagination in the use of new musical languages. The contributions of the guests Mirco Cisilino on trumpet and Tommaso Troncon on tenor sax, embellish and enrich the musical work , thanks to their deep expressiveness, making listening to this album, very pleasant and interesting.
TRACK LIST
1. A sunny day in Berlin town (8:04)
2. La danza della luna (7:58)
3. I fall in love too easily (8:45)
4. Conversation with Dave (7:11)
5. Rebuilt (7:30)
6. Terzo PIano (6:06)
7. One for Max (6:06)
8. Lost in a violet sky (8:12)
CREDITS
Recorded  at Indie Hub Studio, Milano (MI), Italy, by Andrea Dolcino.
Mixed and mastered by Stefano Amerio at Artesuono Studio, Cavalicco (UD).