MERAKI quartet – NEW ALBUM OUT!
JAZZ & WORLD MUSIC ALBUMS RELEASED IN 2018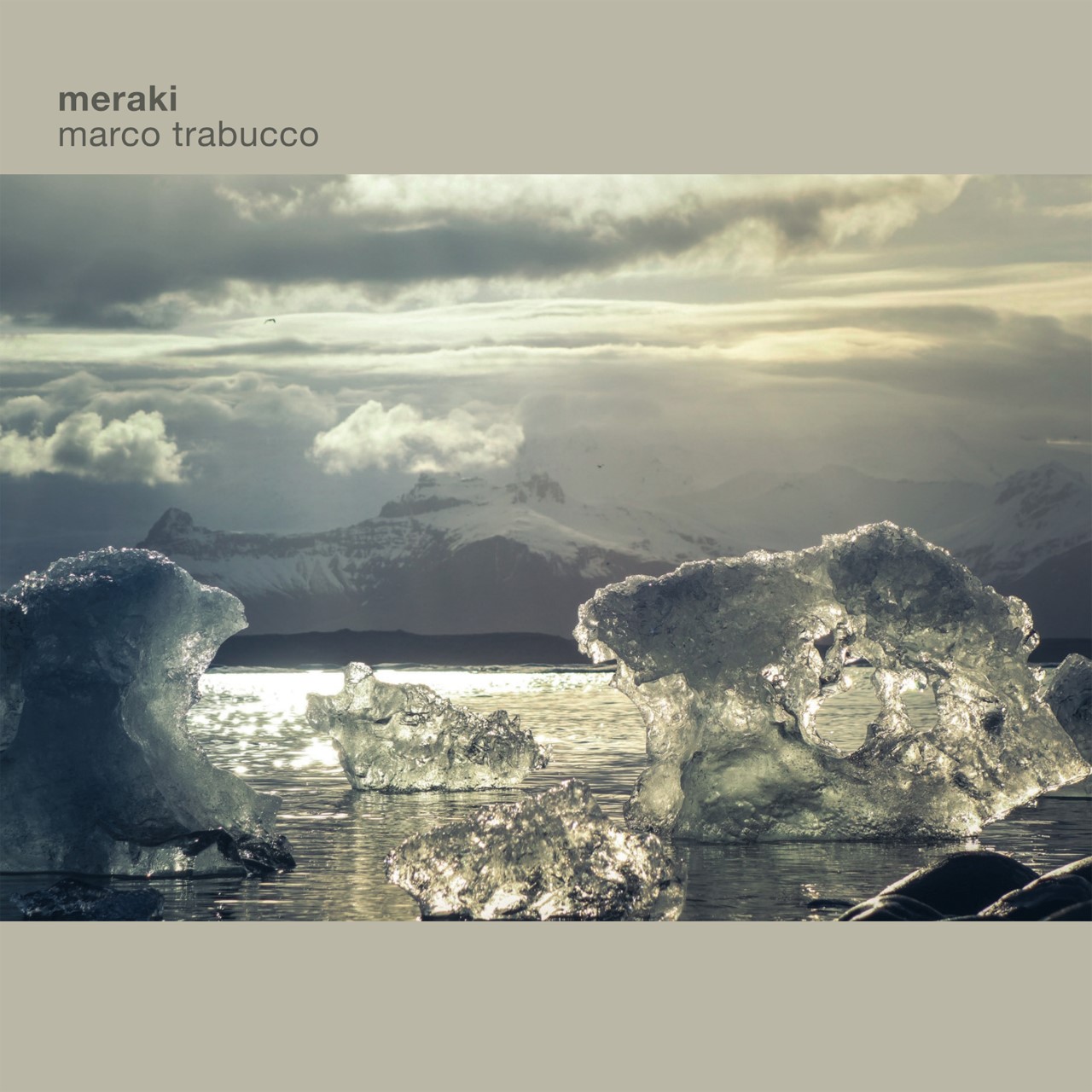 Marco Trabucco(Italy)- Meraki
Album: Meraki
Label: Artesuono
Website
An enchanting album featuring melodic, fluid compositions enveloping the listener with a magic tapestry of warm sonic layers. A smooth merging of bass, guitar and piano into a cohesive interplay that leads to smart exuberant improvisations. Lyrical yet impregnated with sparkling energy Meraki seduces the listener with its inventive moods.
Liner Notes:
Meraki the new project by the italian double bass player Marco Trabucco.
Atmospheres that lead the listener in a deep and delicate journey, a continuous interplay, also  thanks to the precious Federico Casagrande (on guitar) Giulio Scaramella (on piano) and Luca Colussi (on drums) who weave a trio completed from time to time suggestive scenarios and full of that phatos that Trabucco has already been able to demonstrate in the previous "A long trip / with you". A valuable work that, once again, emphasizes the musical quality of the Italian scene. "… This group has experience and taste to sell and puts them at the service of musical
narration, musicians endowed with a solid technique, but never ostentatious …" (E. Pietropaoli)
MERAKI  (artesuono records)
Federico Casagrande: guitar
Giulio Scaramella: piano
Marco Trabucco: doublebass
Luca Colussi: drums
PRESS

jazzit: intervista
www.worldquest.com
www.soundcontest.com
musica news 
jazzconvention.net
www.online-jazz.net
radio veneto 1
www.romainjazz.com
lalunadialfonso.wordpress.com 
jazz un disco al giorno (radio stART)
www.mellophonium.it
https://jazzquad.ru
Recorded by Stefano Amerio @ Artesuono studio, Cavalicco (UD).
paint by: Francesco Buso
Video Edited by: areamusic
Share This:Share This:






by